I've been pushing out a ton of work this week setting up for our upcoming launch of SlideShare Domination.
As well, Rick and I were able to finally make some moves on our dropshipping store after getting a monster product feed of 700 products from a supplier.
Here's a progress report for this week:
SlideShare Domination
We've overloaded for this launch by pulling out all the stops. This includes a virtual summit, a book launch and a video course launch.
Here's my methodology for doing it this way:
Methodology
I could have done a traditional book launch only but what I've found is that unless you have a massive built in audience, it's hard to really do well.
Simply speaking, you don't have the margins on the sale of your product to spend on advertising like you would with a online course.
Let me explain:
Let's say your goal is to make $20,000…for a book, that is priced around $10 (I think the average is even lower around $5 per book), you'd have to make 2,000 sales.
The problem is that if you pay to find people and even if 5-10% convert into buyers – you would need 20,000-40,000 people to come across your book and engage in some way.
Now, you could leverage Amazon's organic sales but you would need to have a massive launch and all your future sales will be resting on how your book launch goes.
Too much risk for me.
So again here's the over-simplified math:
20,000 viewers
10% conversion rate
2,000 buyers
$10 price
$20,000 revenue
Now, contrast that with a course launch at $500.
Let's say we get the same amount of viewers coming across our offer and this time we convert at only 1% because of the higher offer price.
20,000 viewers
1% conversion rate
200 buyers
$500 price
$100,000
Almost 5X what I would have made with just a book.
Don't worry to much about the numbers – getting 20,000 people engaged will be very tough in the short time until launch.
The bigger point is that if I know I could make 5x as much, I can afford to spend 5x the amount on advertising.
This allows me to spend money on ads, bonus offerings, course pairings, affiliates – so many things that simply can't be done with a lower priced product.
So that's the thinking…and here follows what I've been doing.
Course Page
We have a rough draft of our course launch page up and running at SlidesThatSell.co.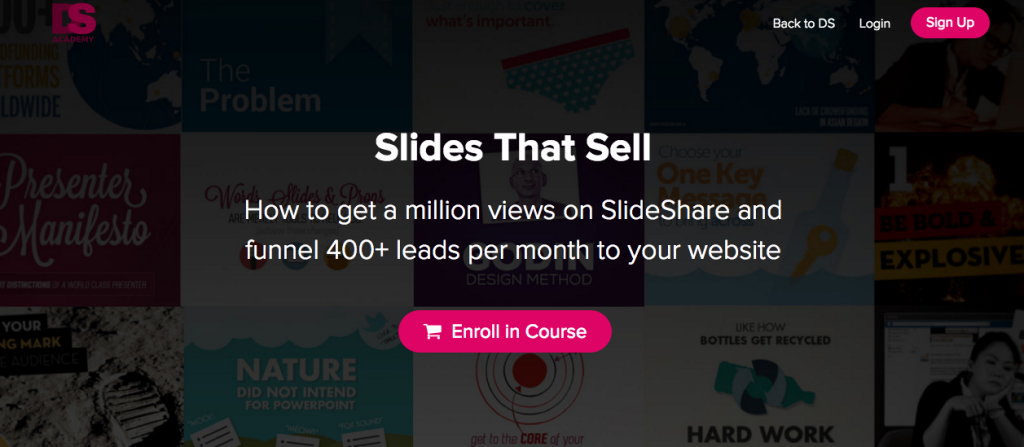 We'll be working with a copy editor to really make it pop after we have all our case studies, quotes, etc. in place.
We've hosted our course on the Teachable.com platform because they will handle the scaling, affiliate, payment program for us and are totally worth the $27 we paid.
Facebook Ads
Another thing I've started investing in that is much more difficult with books is paid advertising in the form of Facebook ads.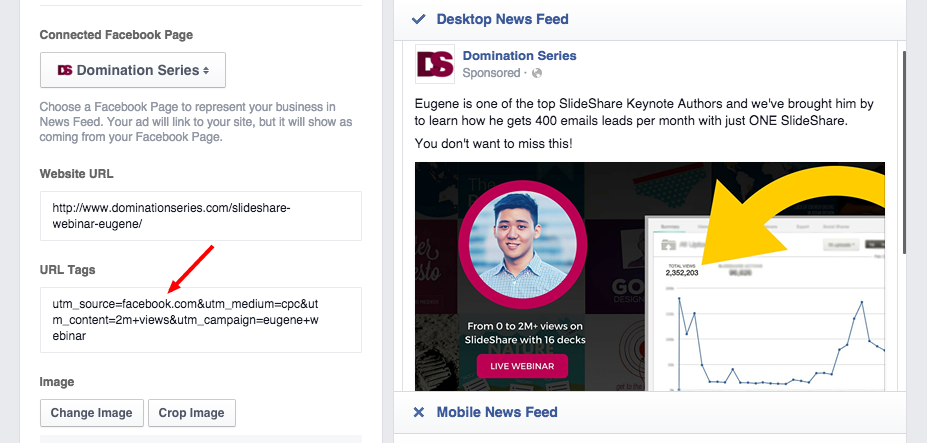 It's important to have a system to scale up because once you start split testing ads to target new segments you'll have to have many going at the same time.
As a result, I've used a naming convention for both the UTM parameters I use in my ads and the Facebook Campaign, Ad Set and Ad creative names.
This will help me figure out which ads are converting into real leads.
See the red arrow above for the UTM parameters I track.
Campaign Source: facebook.com
Campaign Medium: cpc
Campaign Content: 2m+views
Campaign Name: eugene+webinar
And the Facebook naming convention:
Campaign: [Objective][Campaign Name]
Ad Set: [Date][Audience][Placement]
Ad: [Post Type][Ad Name][Image]
And an example:
Campaign: CTW – Eugene SlideShare Webinar
Ad Set: Jan 19-28 – SlideShare CA – News Feed
Ad: Unpublished Post – "2M views" – SlideShare Screenshot
Setting it up like this will all help me scale when the time comes.
Giveaway
Next, almost a week and a half ago, we started running a $854 SlideShare bundle giveaway which I hoped would boost our email subscriber base a little and kick things off.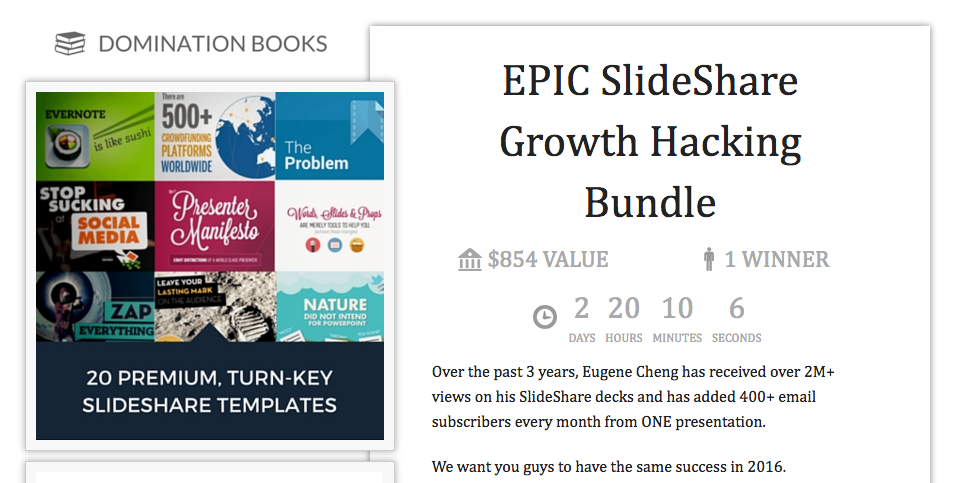 Results have been ok so far with 148 contestants – hopefully we can hit the 200 mark with some last minute emails to Eugene's list of 8000 people who have expressed interest in SlideShare.
If we break 200 and since we are only paying about $232 for this giveaway (everything else we've created) – our cost per lead will be a respectable $1.16.
Not great but it gets the needle moving.
SlideShare From Eugene
We had a big win just last week when a SlideShare by Eugene went viral with 19,346 views and 354 LinkedIn shares!
Yea, SlideShare really is THAT powerful.
Here it is:
So that's a really good proof of concept that we could get something up so quickly within a day or two and get that type of reception.
Most content gets about 8 shares…
Virtual Summit
Next up, we are running a virtual summit just before our launch from March 9th to 14th.
We hope to use this as a spring board to get people excited about the course and hungry to buy.
As well, it positions us as the experts on this topic and allows us to give something away for free (the summit) in exchange for emails of people we will be hard selling on launch day.
The all-star roster so far includes Ross Simmonds, Joe Gelman, Emiland De Cubber and Cory Jim.
Some heavy hitters with over 10 million views between them.
Webinar
Next up, we've planned a webinar for next week Thursday with Eugene, where he's going to explain how he got to 2M+ views on SlideShare.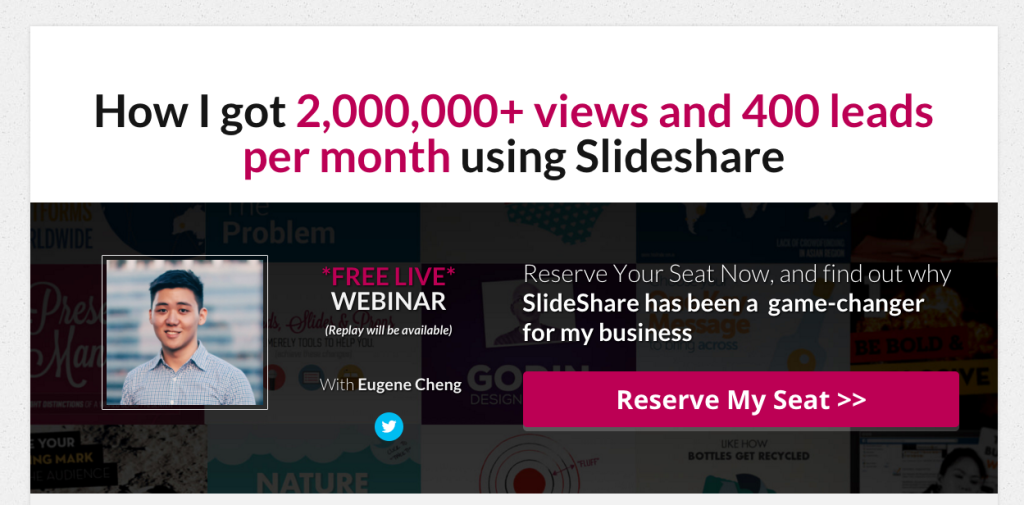 Obviously we won't be spilling all the beans but it should give listeners an idea of what it takes to make it.
As well, I've been running Facebook ads to this webinar and so far have about 10 attendees confirmed but I'm sure we'll make it 20 by the time Thursday rolls around.
Start slow and build up.
You can register here.
Partnerships, Bonuses, Guest Posts etc.
Finally, this week I went to work on setting up a network around this launch.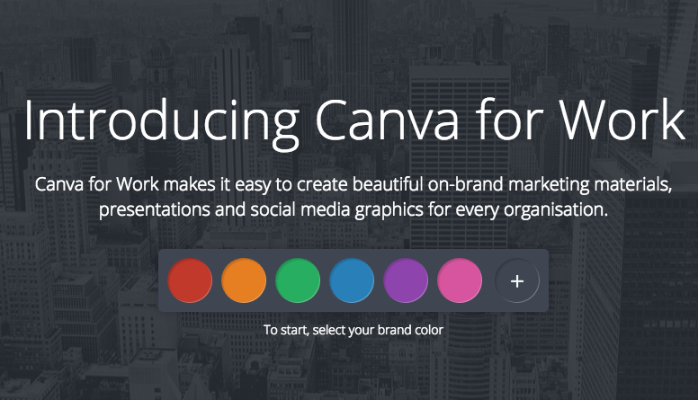 We've asked to partner with DepositPhotos.com, Canva.com and Piktochart.com. We hope to bundle their offering in our course somehow which will give our course more value.
Plus, if they are bundling it – they will be more likely to promote our course.
We've secured a guest spot with BoostBlogTraffic.com who get 1M views per month and will setup a specific bonus for them to leverage their user base to get opt-ins.
I honestly want to go big with this so we'll be hiring an admin assistant from the Philippines who will find us all the contacts and draft my emails.
Whewww. That's it…for this project.
Dropshipping
I'm going to keep this short because I'll have more to report next week.
We finally got a major supplier on-board for our dropshipping store and this one supplier added 700 products to our inventory!
Amazing…
Rick and I were able to meet on Tuesday and fix up the CSV file that contains the product listing.
This was a pain because all the data needed to be cleaned up and put in Shopify ready format.
We aren't done yet and will complete the remainder on Saturday when we meet.
Next Steps
This week we'll be getting prepared for the webinar, completing the virtual summit page, drafting an initial version of the book (we already had something we had started) and scaling up our Facebook ads.
Oh and hiring someone to help.
As for the drop-shipping store, we want to go live starting Monday and at this point, it's really about plugging our product feed into Google Merchant Center.
Almost there 😉
So, do you like this format? Let me know in the comments and I'll continue to write up posts like this telling my story as I go along.